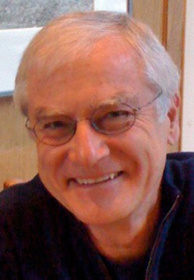 More Information about Your Print

I appreciate the trust you put into my photographic prints; so I want your to be comfortable with the materials and processes I use to create them. Below I've included some basic, non-technical information from my providers explaining important aspects of papers and inks that 1066 Photographic Art uses in creating your prints. I've added a couple sections on my own that you may find useful.

If you have any questions, contact me, Paul Hastings, I'd like to hear from you.

from Paul on: My Printer

All prints I offer for sale are created on a Canon imagePROGRAF 12 channel printer. I use Canon Lucia Pro pigment-based inks described below. I utilize a fine art ink jet print shop for very large sizes and specify pigment-based inks and compatible photo papers be used.

from Canon on: Lucia Pro Inks

LUCIA and LUCIA PRO are the Canon professional pigment ink brands used in Canon professional photo printers including the imagePROGRAF. Prints made using these inks can last approximately 200 years in a photo album, and up to 60 years exposed to light [behind a glass or acrylic pane], making them ideal if you want to exhibit your work.
from Red River Paper on: Archival Paper

Papers with the Archival designation can take many forms. They can be glossy, matte, canvas, or an artistic product. These papers are acid free, lignin free and can be made of virgin tree fiber (alpha cellulose) or 25-100% cotton rag. They are likely to have optical or fluorescent brightening agents (OBAs) - chemicals that make the paper appear brighter white. Presence of OBAs does not indicate your image will fade faster. It does predict a slow change in the white point of your paper, especially if it is displayed without UV filter glass or acrylic.
from Paul on: Practical Care for Your Fine Art Ink Jet Print

With a few considerations, your print will provide many, many years of satisfaction.

It's best not to touch the printed surface with your bare hands. You can leave oils that over time may show up as a mark on the print. To carry it, try cradling it printed-side-up in your hands.
Primary factors that contribute to long-term color fading are sunlight, airborne chemicals—common urban air pollutants like those from the gas range in your kitchen—and long-term, contact with acids in cardboard or paper backing your print in its frame. All these factors can easily be mitigated.
First, don't display this print where exterior sunlight will shine on it directly through windows, doorways or indirectly off reflective surfaces such as polished table tops, etc.
Second, mount your picture behind glass or acrylic plastic like you find in ready-made frame sets. Even if the glass or plastic does not have a UV barrier, it will protect from airborne chemicals. If you select custom framing, consider specifying UV blocking, non-reflective glass. UV blocking will help almost eliminate fading from sunlight.

Third, be sure that the backing your print is mounted on is either acid free or that there is a sheet of acid-free paper/cardboard separating your print from the backing board.
And finally, a sheet of paper attached to the back side of the frame provides additional protection from pollutants.

from Paul on: Image Appearance on Your Screen vs on Your Wall

Whether you are viewing this website using your desktop, laptop, or your smartphone, the screen is backlit and displayed images are more vibrant and colors more intense, than their printed counterpart. Typically display screens default to around 100% brightness. Makes things look nice, visible, particularly outdoors. But, this intensity is really unnatural when viewing fine art.

Reality is that any print--except one printed on glass and backlit itself--relies on reflected light and will appear less vibrant than on a typical computer screen. To see more closely what a printed image will look like on your wall, simply turn down your screen's brightness to somewhere between 40% to 50%. Probably not a good idea to do this outside.
Quality photo paper manufacturers often add OBAs--see the info from Red River above--to increase printed color intensity. OBAs really help, as does face mounting on acrylic.